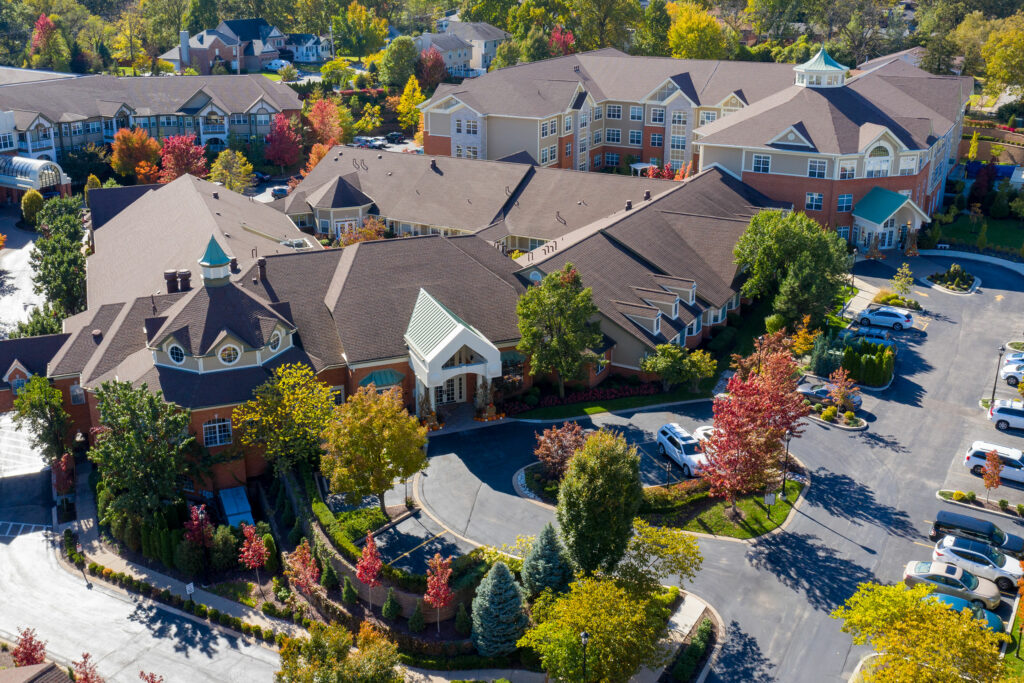 McKnight Place is committed to being a premier assisted living, memory care and skilled nursing community by providing the highest quality programs, services and healthcare to our residents each and every day.
Tradition of Excellence
Every aspect of McKnight Place has been thoroughly researched and professionally designed to uphold the same standard of excellence as The Gatesworth and Parc Provence.
McKnight Place promises to staff only the most competent, qualified professionals who demonstrate care and concern for all residents. With more than 30 years of experience in top quality senior living, we understand how to help seniors thrive. In addition, our local owners have offices on-site and are always available to meet with residents and their families.
McKnight Place offers safety, security and the reliability of care in a unique and welcoming, home-like setting.
If you need a higher level of care, McKnight Place provides the highest quality rehabilitative and skilled nursing care with a 24-hour licensed nursing staff.
We invite you to see for yourself what the very best in assisted living, memory care and skilled nursing can mean to you and your loved ones. Contact us today to schedule a personal tour of our community and learn why our residents Expect A Higher Standard at McKnight Place.
McKnight Place Team
Assisted Living & Memory Care Leadership Team
Skilled Nursing Leadership Team