If you're exploring your senior living options, you might have more questions than answers. Senior care is a broad subject with a large range of options, from assisted living and memory care to skilled nursing and rehabilitation services. With so many terms and definitions, where do you begin?
If you feel a little bit overwhelmed, you aren't the only one. We've put together several resources that can help get you started as you navigate this journey from finding the right level of care to "making the move." Our goal is to answer your questions and decrease stress so you can approach your senior living decision with confidence. And, of course, if you don't find what you need on our website, you can contact a McKnight Place Leasing Counselor for answers.
So What Level of Care Do I Need?
The term "senior living" likely brings to mind old-fashioned nursing homes. But today's senior living communities offer many different levels of care in elegant surroundings, landscaped gardens and amenities and comforts of "home."
But, before you begin your senior living search, it helps to have an understanding of what kinds of care are available.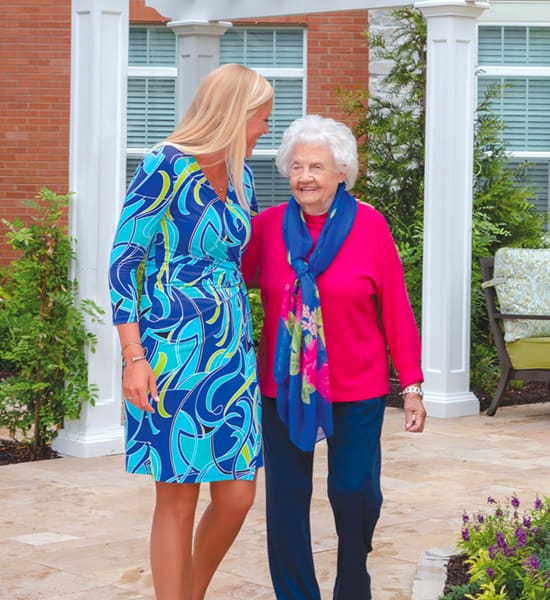 Assisted Living
If you could use a little help with tasks like personal grooming and medication management, assisted living just might be the place for you. Because staff is available to help with everything from activities of daily living to housekeeping and laundry, you can spend more time doing the things you love.
Assisted Living may be a good fit if:
You could benefit from having more personal care services than you have at home.
You need a little extra help with certain daily activities, like dressing, bathing or managing medication.
You want supportive care but don't need the round-the-clock skilled nursing care found in nursing homes.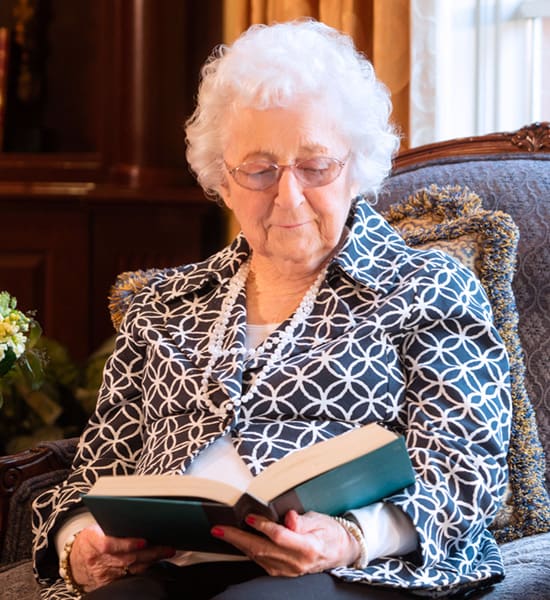 Memory Care
Memory care is designed for seniors living with Alzheimer's and other forms of dementia. Rooted in a person-centered approach, this program is designed to help residents maintain their skills and preserve their sense of self through a daily calendar of events that provide exercise, socialization and entertainment.
Memory Care may be a good fit if:
You're worried about the safety and security of your loved one as a result of their declining cognitive abilities.
You've noticed a decline in your loved one's personal care and/or social life, related to their memory loss.
You're experiencing or concerned about caregiver burnout while caring for someone with Alzheimer's or dementia.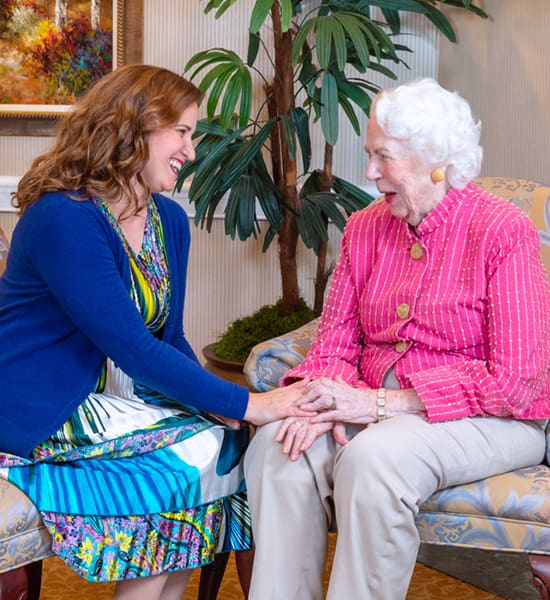 Skilled Nursing
Our skilled nursing communities are a place where you can go to recover, rehabilitate or receive quality, long-term care. Whether you need to stay for a short while after a surgery or other medical event, or you need round-the-clock licensed nursing care, skilled nursing provide clinical resources in a supportive, comfortable setting.
Skilled nursing may be a good fit if:
• You could use a little extra care after a hospitalization but anticipate being able to return home after a period of time.
• You need a short-term stay for rehabilitation (like physical, speech or occupational therapy) after being hospitalized for a medical procedure.
• Your medical and personal care needs have become too great to handle at home or in another kind of senior living community.
At McKnight Place, I feel we are wanted and welcomed. They have a culture of genuine and persistent caring. The nurses and aides, in their manner and actions, day after day, month after month, show they care for both residents and their families. I am positive my wife would not be as well cared for anywhere else.
Mr. Sandler
Family member of resident