When you call McKnight Place home, you'll find more than just a safe, comfortable place to live. You'll discover a vibrant community full of opportunities to be active, eat well, participate, set goals and live a purposeful life while nurturing meaningful relationships.
Here you will learn more about the daily life in our community. Learn about our restaurant-style dining options, which feature healthy and tasty options prepared by our award-winning executive chef. Discover our specialized activities and programs designed to encourage your mental, physical and emotional well-being. Get excited about our social activities where you'll get a chance to connect with fascinating people like yourself.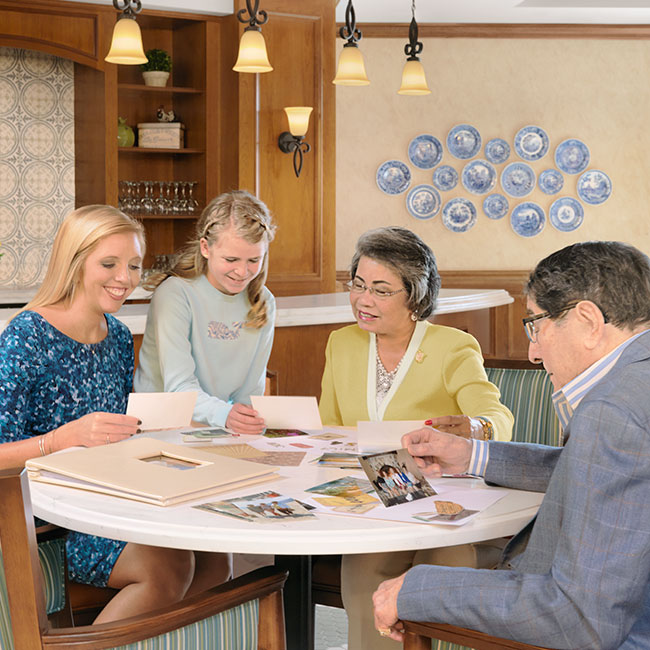 Be Active
Our residents are passionate about the activities they love — and we're passionate about delivering extraordinary service.
Fill your days with an exciting calendar of events with activities ranging from fitness classes and educational workshops to concerts and happy hours. Life at McKnight Place is full of possibilities for enjoying whatever inspires you and a community where your comfort, health and well-being are at the heart of everything we do.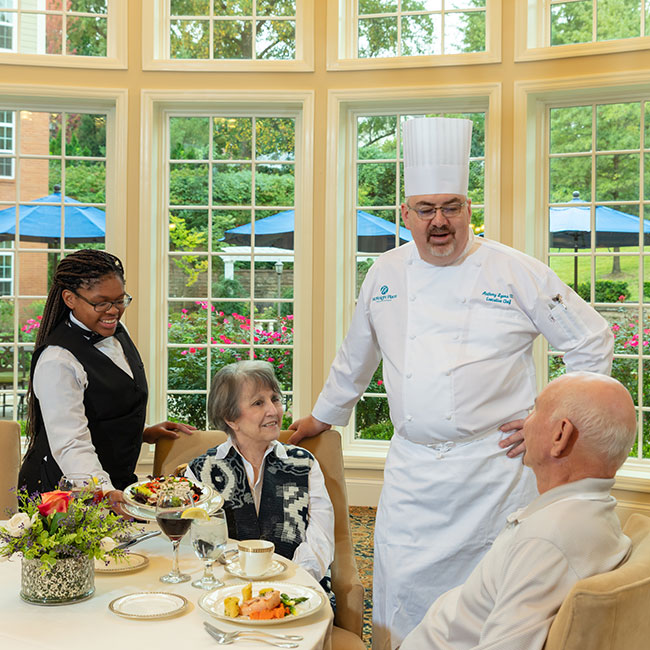 Be Carefree
Leave your worries behind and enjoy the freedom to pursue what's important to you in beautiful and comfortable surroundings. We take care of the have-to-dos, so our residents have more time for their want-to-dos. Instead of being consumed by everyday tasks, time spent with family and friends becomes quality time again.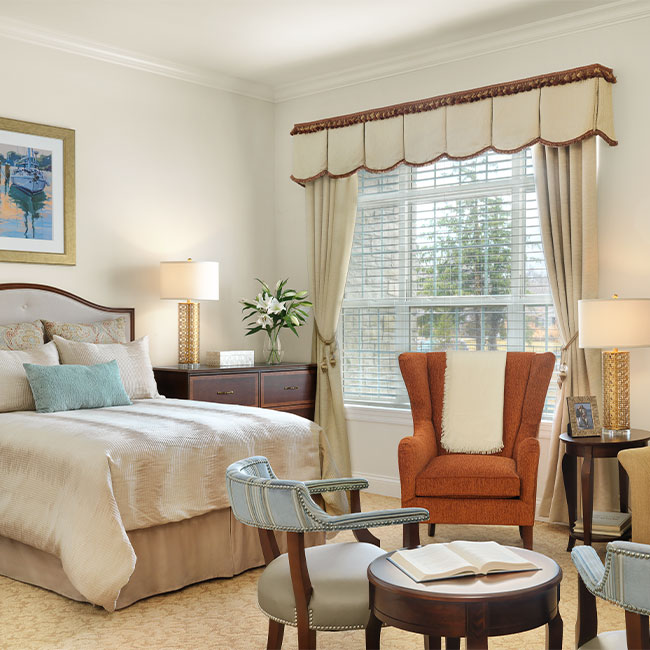 Be Comfortable
You can rest easy knowing that your safety, security, lifestyle and interests will be catered to in a welcoming, home-like setting. McKnight Place isn't just a place to live, it's a place where you can live your best life.
McKnight Place is wonderful. The staff is very attentive and the physical therapy is excellent. There are a lot of extras and things to do–I even won at bingo! At McKnight Place, you not only have nursing care around the clock, you won't find a nicer place or friendlier people.
Mrs. Bolin
Resident of McKnight Place