At McKnight Place, you'll enjoy maintenance-free living, secure in the knowledge that assisted living, memory care, skilled nursing and short-term rehabilitation are readily available on-site in our community.
Our caring and experienced Physical Therapists, Occupational Therapists and Wellness Coordinators work with residents to achieve mobility, independence and a vibrant quality of life!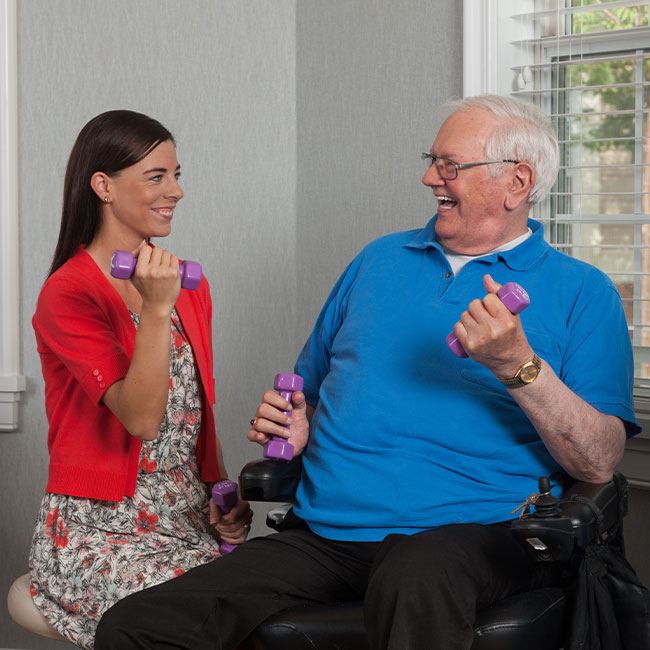 Therapy & Wellness
Therapy can help seniors develop, recover or maintain daily living and improve their ability to perform tasks in a variety of environments. Our wellness activities focus on balance, strength and flexibility to help residents to preserve daily function and prevent injury.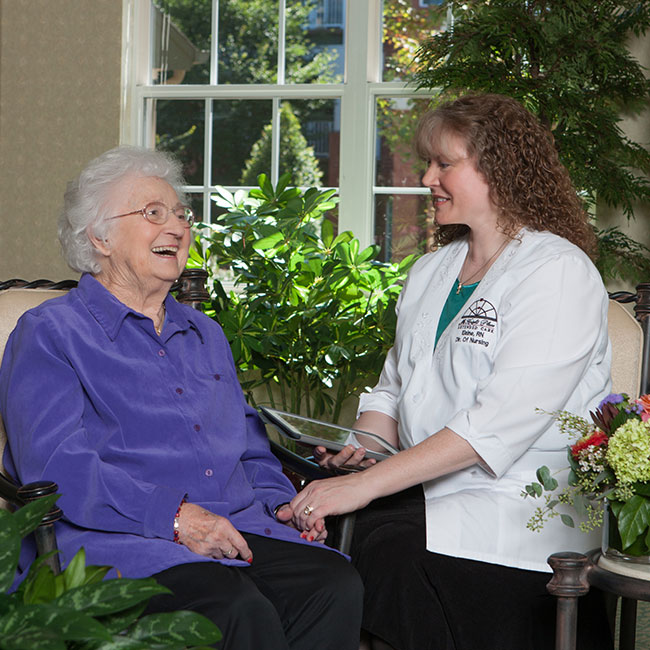 Quality Medical Services
Making quality medical services accessible and available on-site provides peace of mind to residents and their families, and eliminates the stress that is often associated with care management. Our residents benefit from a variety of convenient medical services including dentistry, podiatry, ophthalmology, audiology, and psychiatry.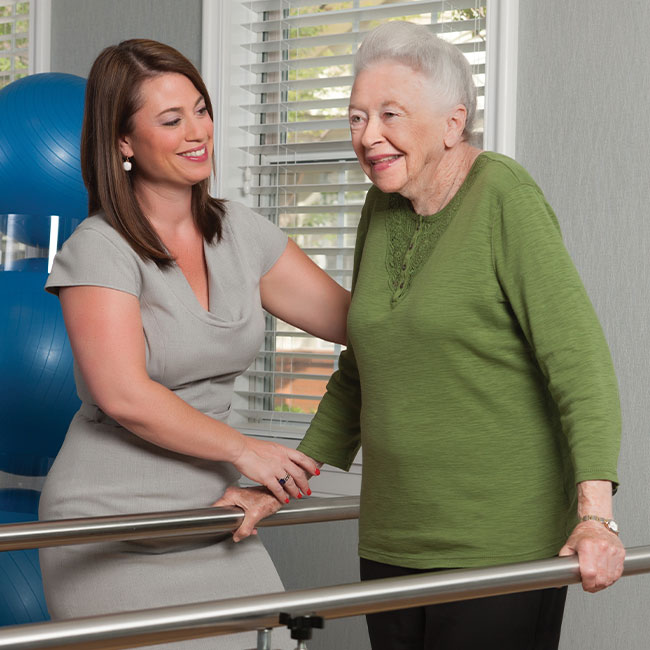 Short-term Rehabilitation Services
Sometimes even the most active and independent people need a little help getting back on their feet after surgery, injury or illness. Our short-term care therapists take special care to follow your physician's instructions while also providing personalized support in our comfortable, home-like setting.
As a former registered nurse, I am impressed by how well-trained and attentive the nurses and aides are at McKnight Place. The staff is magnificent and my husband was very well taken care of. Because I am so grateful for his care, I decided to give something back and volunteer at McKnight Place five days a week. I love being a part of such a pleasant place and helping serve the residents.
Mrs. Wolff
Family member of resident