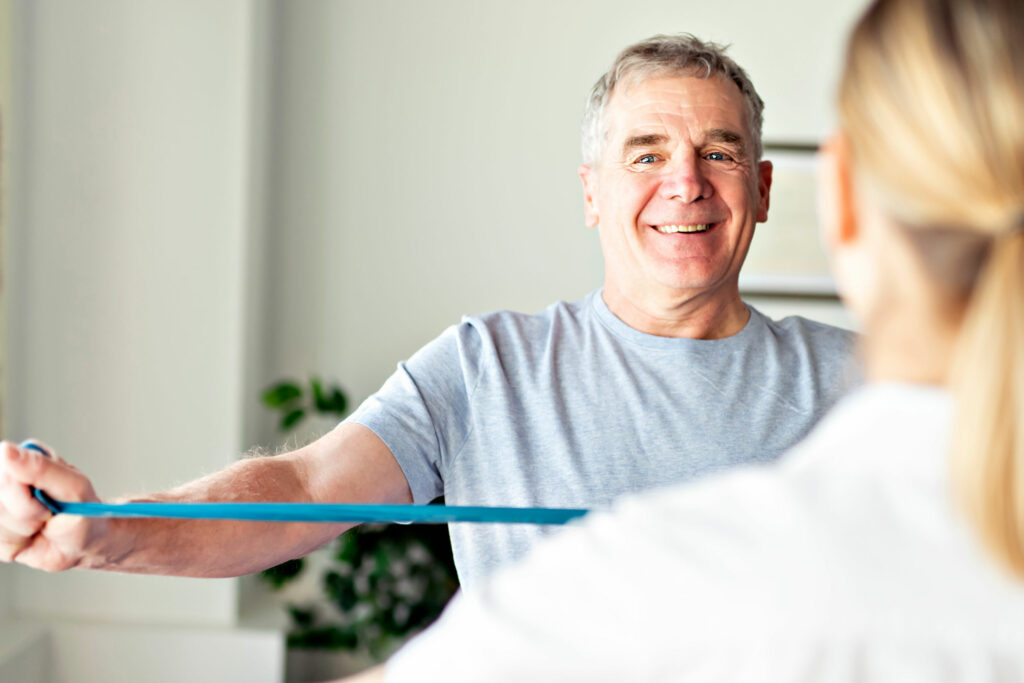 Whether you want to build your physical strength so you can spend more time playing with your grandchildren, stay mentally sharp so you can hold your own in trivia competitions or feel emotionally fulfilled in life, our goal is to help you do that.
Imagine waking up each day with the ability to invest in your mental, physical and emotional well-being. At McKnight Place, you can fill your days with activities designed specifically to help you stay fit, strengthen your heart, keep your mind active and bring meaning to your life.
Stay mobile & active
Enjoy staying fit and getting out to do the things you love. Strengthening your arms, legs, and core muscles are crucial to being able to perform the everyday routines you enjoy. We offer a variety of opportunities to help our residents stay mobile and active, from yoga and chair exercises to daily walks and dance classes and regular outings to some of St. Louis' best attractions.
It's better with friends
Staying active is an important part of your overall health. It is more fun to exercise and easier to stay motivated with your friends. Our residents find enjoyment working out in a group or taking a class with peers. Our physical therapists and activity directors incorporate elements of humor, music and entertainment into everything we do.
Therapy Center
McKnight Place has a large, well-equipped therapy room. Residents can be confident in knowing that exercise and fitness is coordinated by licensed professional therapists. Individual sessions are scheduled, but the therapy center is available for residents to use on their own time as well.
---
To learn more about our exercise and fitness offerings, please contact us for more information.