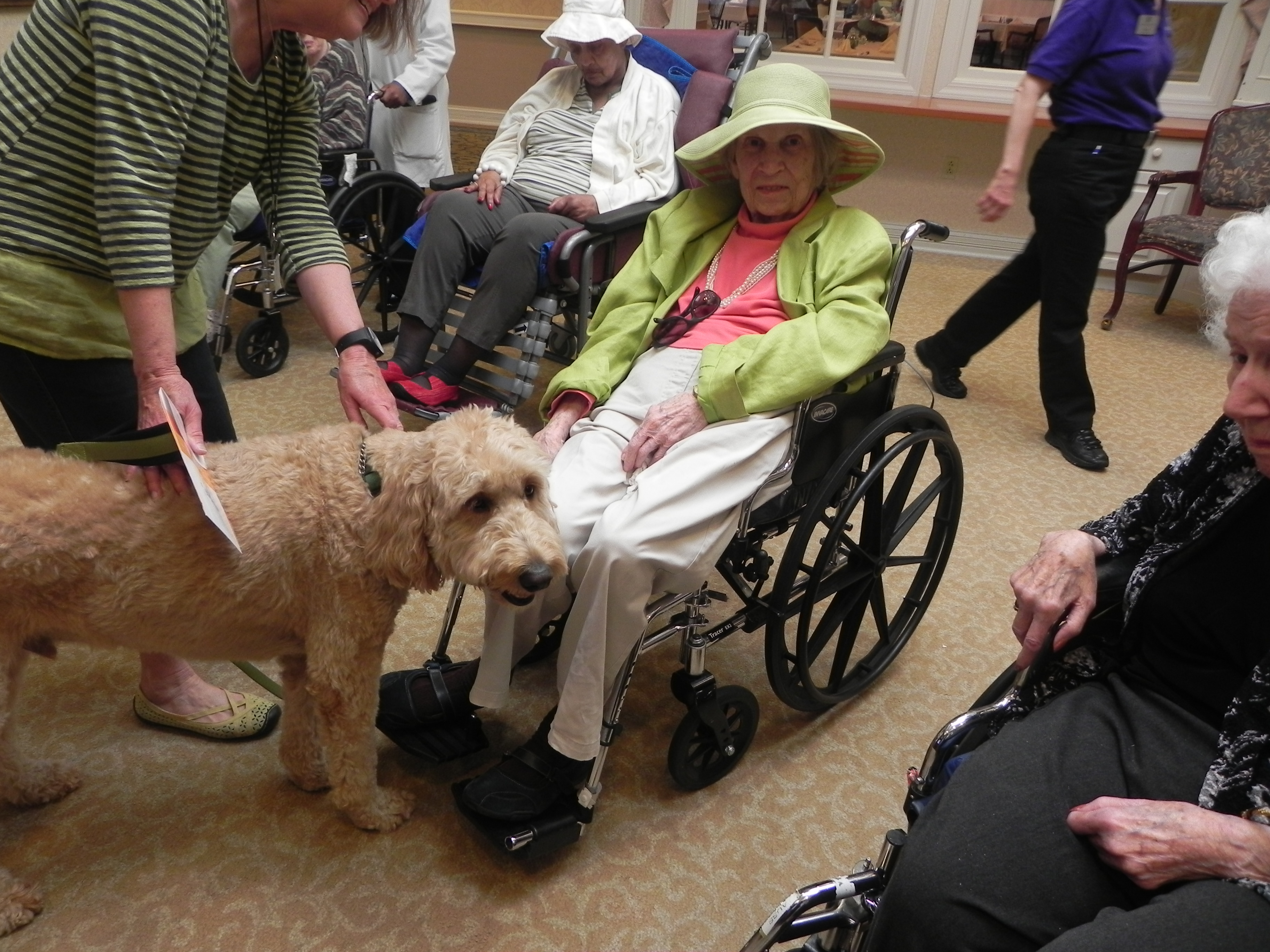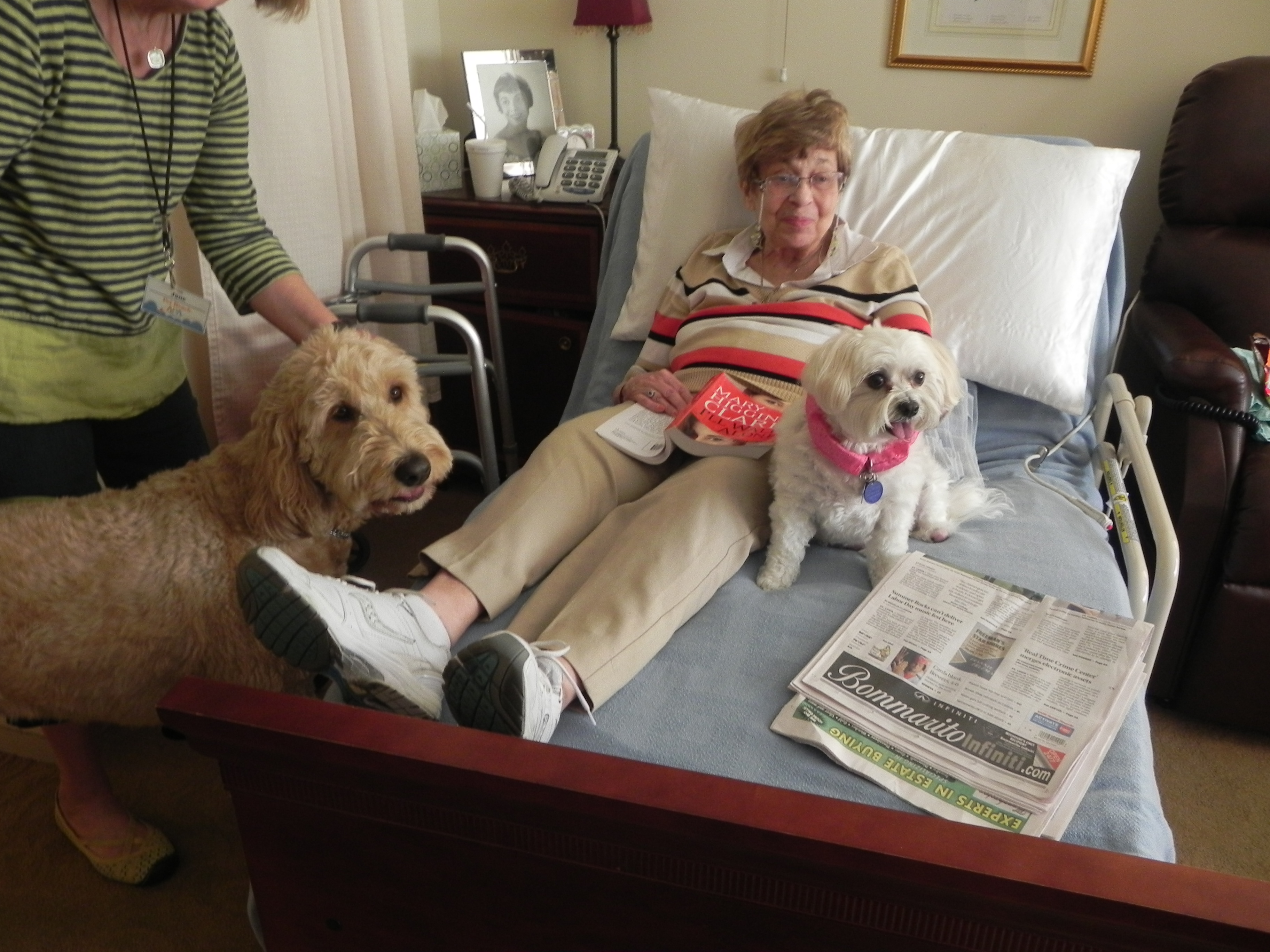 Canine friends from the Missouri Animal Protective Agency regularly visit McKnight Place as part of our ongoing Pet Therapy program for residents. It brings joy to members of our community who interact with the animals and share love with their furry friends, and it also has a positive impact on participants' health and outlook.
Ongoing research at the University of Missouri-Columbia College of Veterinary Medicine shows that human/animal interaction can benefit people. It causes an increase in the release of a hormone called oxytocin. Oxytocin helps people feel happy, and it also affects the body's ability to heal and grow new cells. Over time, increased oxytocin levels may promote a greater state of readiness to heal, creating a healthier body environment.
Research also suggests petting an animal can improve one's mood. Hormones associated with happiness and mood regulation are released within just a few minutes of stroking an animal. In addition, the primary stress hormone and adrenal chemicals decrease.
Visiting pets can stimulate conversation and social interaction among residents. Conversations about memories with animal friends or beloved pets may occur, and a common love of furry creatures may be discovered. People who may find it hard to connect with others may enjoy a quiet connection with a lap friend.
APA Pet Therapy visits are a favorite activity for many of our residents. Effective therapy allows our residents to reap rewards while providing love to APA animals. It's a winning combination.
Resources:
For more information about The Benefits of Therapeutic Animals for Seniors, click here.
If you would like to learn more about The Animal Protective Agency of Missouri, click here.