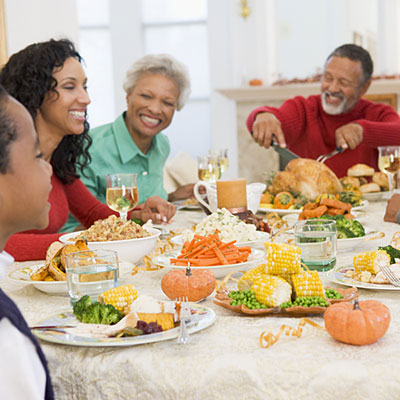 The holidays provide unique opportunities to spend time with our loved ones. It is important to keep certain considerations in mind to make the experience enjoyable for everyone. Keep the following ideas in mind to make holidays with seniors a joy for all:
If you can, take the celebration to your older loved one. Unfamiliar places might be uncomfortable or even confusing for some seniors – especially those who have dementia.
Choose a time of day that works well for the older family member. He or she might enjoy celebrating earlier in the day if that is best energy-wise, or an afternoon may be preferred. Ask what works best.
Large crowds can cause overstimulation, so limit the size of gatherings. It is important to consider that older adults who experience hearing loss or dementia can have extreme difficulty in large groups.
Continue any long-standing family traditions that might be particularly meaningful to your older loved one.
Take plenty of photographs to record the occasion. Video, if possible. Share with anyone who is unable to join the celebration.
Pay close attention to signs that the older adult is ready for a break or for the celebration to end. It is better to end before people become overtired.
If you would like to celebrate a family gathering with your loved one at McKnight Place, we can help. Contact us today to reserve a space for your small group. We can provide set up, catering by Chef Anthony and his staff, and we will clean up, too. You and your family can simply arrive and enjoy each other's company. Arrangements for these services must be made in advance. To inquire, please call Christina at 314-993-2221.
Please also consider joining your loved one for any of our scheduled holiday events. Our full list of events can be found here.