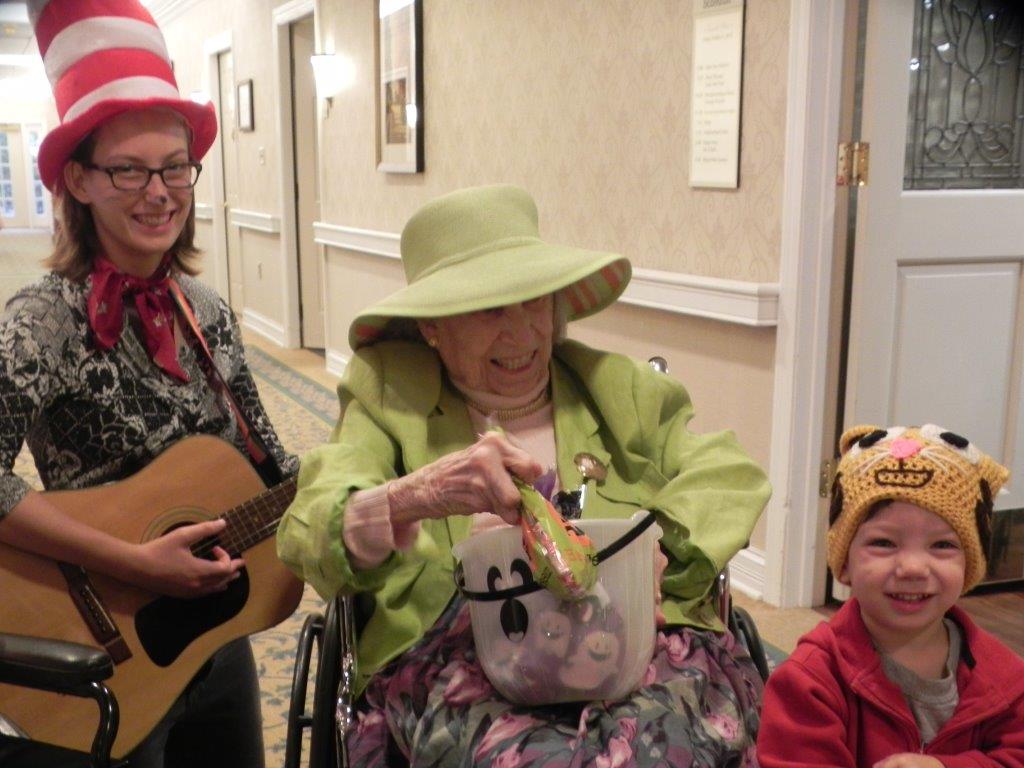 Seniors and children alike can benefit from spending time with each other. Children can learn from older adults and grow comfortable in their presence. Seniors enjoy the energy and enthusiasm children exude while appreciating social interactions and relationships developed through the experience.
At McKnight Place, we have developed a new, intergenerational music therapy program connecting our residents with enthusiastic young members of the community. The Seasons Music Program was developed by music therapist Victoria Lininger in an effort to create new friendships between young and old and to encourage intergenerational learning.
Lininiger has previous experience in early childhood development, and recognized that the goals of gross motor skills, matching, and recollection are the same for young children and our residents at McKnight Place. Pairing the two groups has been a natural fit. The children have become natural motivators for the seniors; instead of becoming self-conscious about playing instruments or singing, the adults will now play or sing for the children. The children also benefit from interacting with the seniors, as they are exposed to adults who are at an age the children may not often see in their every day lives.
Families and children are invited to participate in the Seasons Music Program at McKnight Place. All children 18 months and older are welcomed; children younger than 18 months are welcome to observe with a parent. Admission is free. Please review the Monthly Activities Calendars to see when the next intergenerational music programs will be held or follow the Seasons Music Program page on Facebook for more information.